Thanks to Jared DeCote for the amazing artwork!
The Ladies of Mia Marco's Pizza
New York Pizza Festival
October 2018
New York City Pizza Festival October 2018
California Pizza Festival July 2018
Neighborhood Eats: Mia Marco's Pizza
KENS 5 Marvin Hurst stopped by to try us out!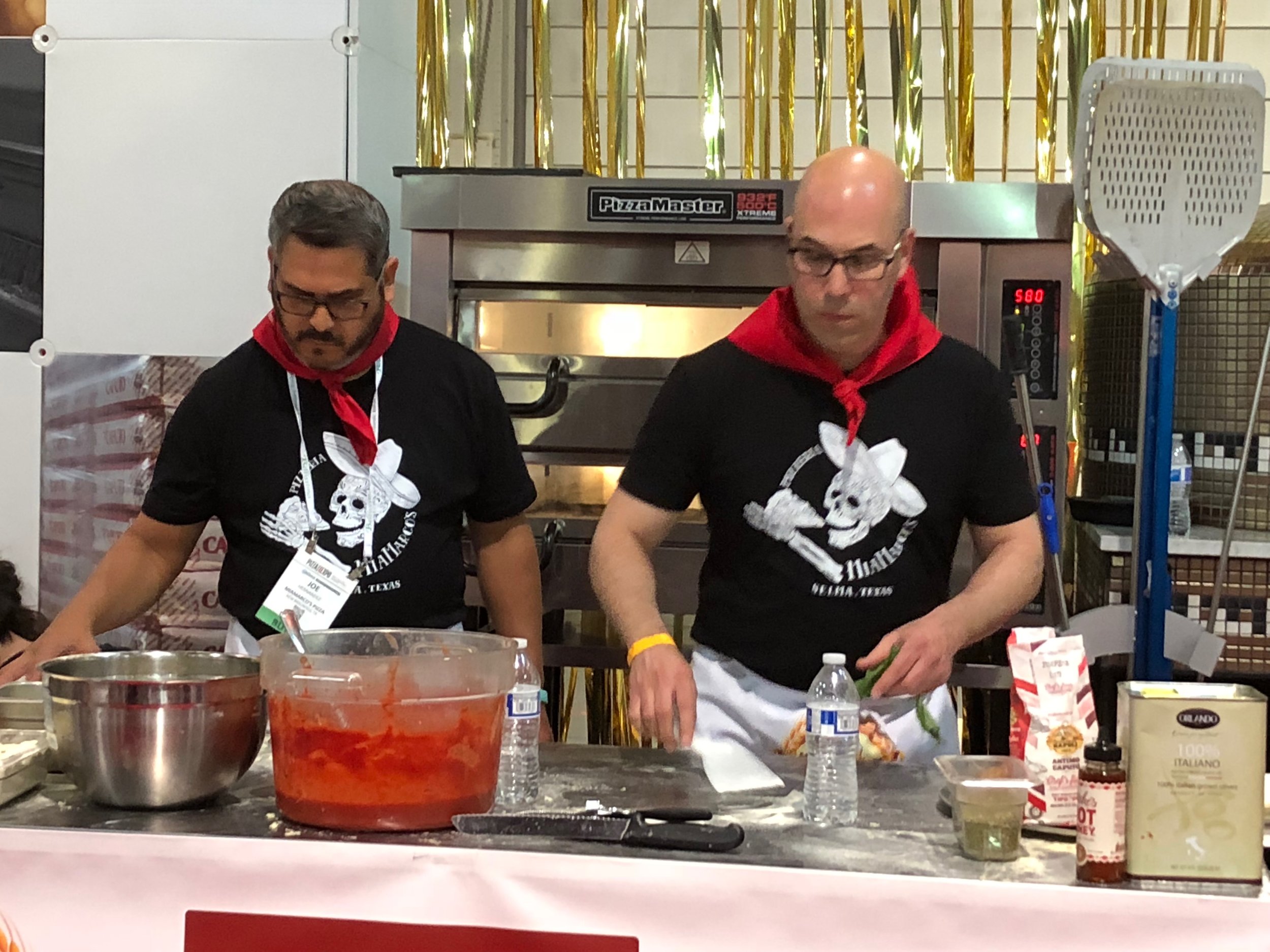 Working the Caputo Booth at Pizza Expo 2018
2016 International Pizza Challenge in Las Vegas
Dr. Derek Sanchez competing in the 2016 International Pizza Challenge at the Pizza Expo in Las Vegas. He took 12th place in the "Traditional" category.
We were awarded "Best Dessert" and "Chef's Choice" at the 2016 The Taste in Selma, Tx.